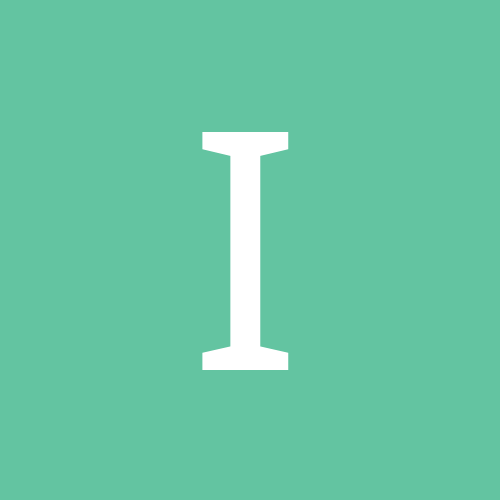 Content Count

7

Joined

Last visited
Community Reputation
0
Neutral
About iluvcookies
Rank

TSG Rookie
Crazy Muscle Back 3-PW Target Tour 120x Crazy Grip Condition is as new as you can get for a used set. Only been to the course for about 5 times and 2 rounds of range session off the mats ! I have 3 option :- 1. To sell the whole set at $1700 shipped 2. To sell the shaft alone 3. To trade with only Miuraism SB01 (baby blades jdm version )

Guys, needed some advise here. Ive been using KBS C Tapers 120 S for the past 2 years and lovin it until I injured my wrist late last year. I just started back hitting balls 2 weeks ago and everything went well… hitting my balls straight besides the distance being compromise a lil and thats when I decided to go for a lighter shaft that doesn't put as much stress to my wrist and yet getting back more or less the same distance I used to have. So last week I went to a club fitter and fitted Aerotech "J" series (apparently this model only caters for asian market) which the model I went for is J88 (92 gm) since Ive read so many good reviews on the "i" series Steelfiber. Finally got my clubs today and oh boy … due to the fact that my club is so light (28 gm diff) , I lost all my tempo .. hitting fat shots , thin shots , shanks .. and when i do get a clean shot .. the ball just balloon up and not only i don't get the distance i was expecting .. i was losing distance. For ex. I was hitting 8 iron with C Tapers before injury approx 135 - 140 m .. after injury with same shaft approx 125 - 130 m. Now with the Aerotech, furthest i went is 110 m. So question is whether its the shaft ? (being too light) or the club fitter who fits my club? Should I go back to my old shaft ? Or should I go for the C Taper Lite which is 105gm ?

Looking for PRGR 3 Wood (2012) Model. Head only if possible.

First of all thanks for the offer Ed. I would love to own as many golf set as you do .. seriously you got some nice irons there. Currently just looking for the baby blade or the miuraism sb01 but doubt there's any used one up for grabs.

Hi guys, looking for a set 3-P baby blades. Pm me please.