Welcome to Japanese Golf Clubs at Golf To Impress
Register now to gain access to all of our features. Once registered and logged in, you will be able to contribute to this site by submitting your own content or replying to existing content. You'll be able to customize your profile, receive reputation points as a reward for submitting content, while also communicating with other members via your own private inbox, plus much more! This message will be removed once you have signed in.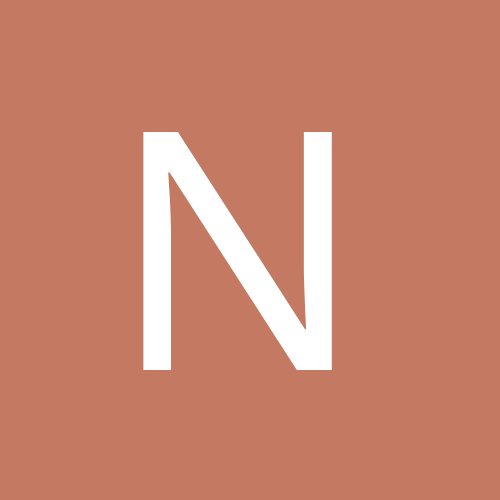 Content count

44

Joined

Last visited
Community Reputation
0
Neutral
About Nolixul
Rank

TSG Caddie
Well, the irons are from Fourteen. The puzzle now is to work out roughly when they were made. Clearly it's after Fourteen started in the late 80s, but probably before their model numbers came in in the early 2000s (?). The original grips have the Fourteen feather and text in gold - so must be after that branding came in. Anyone able to narrow down a manufacturing window? Also, who were doing the forgings for Fourteen in that window? (Endo?). (The golden/satin hue to the irons is reminiscent of some early Epons that I have seen).

Good call but it's not S-Yard. I remember Ozaki's association with Bridgestone, however not sure if he was involved with this brand at one stage - I don't know enough about his history. Will reveal the Brand tomorrow.

Was reminiscing about 80s/90s irons that I played and remembered this thread. I have played numerous Daiwas and Marumans over the years - Advisor DG-273, DG-201, Conductor LX SPSS ... in fact, over the years, I've probably had Daiwa or Maruman irons in my bag more than any other brands. Have also had the Mizuno Millers from earlier in this thread. Prompted me to check the darker corners of my man cave where I knew some vintage JDM things were still lurking. Sure enough there were my well used old DG-273s, a couple of other Daiwa iron models, some Maruman and early S-Yard woods, and this (see pic below of the 5 iron from the set and its shaft). Now, a challenge for you! Can anyone identify the Brand (and forging factory) for the irons? I've never played the irons and obtained them second hand. There are no other identification marks on the head - simply a 5 on the sole. The forging/plating is more satin than bright chrome with an almost pinkish or golden faint hue. Top line is quite thin and the soles are typical of a players cavity (ie not broad) with a slightly beveled leading edge. There is a bit of offset through the set, but not too much. Set make up is 4-P, P/S, S. Shafts feel surprisingly firm (secondary question is if anyone knows anything about these GD shafts?). I do know the Brand, as the original grips give it away. However, I'll give you a few days to mull things over before I reveal it. I will say that they are not Daiwa, Maruman, Honma or Mizuno (despite the MS-211 resemblance). They also date from somewhere between the late 1980s and early 2000s. Once the Brand is revealed, I'd like to narrow down the likely date of manufacture.

Thanks, but not looking for trades at this stage!

For sale a Ryoma D-1 V-Spec 9.5 degree loft head plus headcover. Right-handed. Head has play marks to the sole and face as per the photos, but is generally in good condition. The first photo probably shows the playing marks to the face best. Headcover is in decent nick too with only the odd cosmetic blemish, some wear to the trim in places and scuffing to the top of the headcover on the "D-1" and hexagon pattern. Drop me a line if you need more specific photos. No need to introduce this head - I'm sure you all know the D-1. Paypal SOLD plus shipping. Shipping free to the UK. Elsewhere, probably no more than $30.

The old PRGR Duo Hits have a superb feel.

I like the results over the last few years with higher lofted heads and low launch & spin shafts. The difficulty is finding suitable heads - most high lofted driver heads sit closed (and generally too upright). Finding ones that suit my eye with open face angles is tough.

Can I ask what it is that you don't like about the look from address?

Good question and I don't know. Was an American guest (not mine) on a short business visit. He did try to hit my vintage blades .... wasn't pretty.

Well Nickent certainly used it. In fact the ARC Blades were their second go at it, as they had 3 years previously issued the Genex ARC Blades (http://web.archive.org/web/20070402105923/http://www.nickentgolf.com/pr_arc_blade.shtml). The later ARC Blades I referred to above were loads better and were just a standout set of irons. The PXGs have a similar feel, almost like the next evolution of the concept. No idea if there was an attempt at an injected core blade before Nickent, but wouldn't be surprised if there has been. I would imagine that JDM would be the most likely market it would have been done in.

Played yesterday with a guy sporting 0311 irons. Was permitted to hit a few shots with the irons. Impressed. Felt and preformed great and eerily reminded me of these: http://www.thehackersparadise.com/nickent-arc-blade-review/ in several ways, just a bit more refined. It would be a bit of a stretch to even wonder if some of Nickent's intellectual property (if any) has eventually fallen PXG's way after their demise. Certainly the ARC/TPE injected core doesn't seem to have followed Nickent's team to Williams Racing Golf - or the Nickent name to DSG. Although PXG pulled in some Ping brains, I wouldn't be surprised if someone there remembered hitting the Nickent ARC Blades and Wedges and drew inspiration heavily from them. (Here are the wedges: http://web.archive.org/web/20070311015419/http://www.nickentgolf.com/to_pr-070306_02.shtml)

You got in just in time with Joe Powell. Believe they have closed shop now (back end of 2015). There are indeed a fair number of Honma persimmons around on auction sites, many of them in great condition. I suspect Honma had a glut of persimmons at the time steel woods took over the market. Remember seeing pictures (Golfwrx?) of a hundred new Honma persimmons that had had the 4* shafts pulled and gold plugs stripped out. The savaged heads and separately the shafts were being sold on Ebay in a couple of job lots. Criminal what had been done to them. Until recently, there was a Japanese craftsman making persimmons at his workshop in Germany. Name was Norio Gondo. Three of his "Gondo" 3 woods (second hand) are still up on Ebay. I saw one of his drivers in person and it was a fabulous block of wood. Rifle 7.0 shaft. Sadly left handed or I would have tried to buy it from the guy. Anyone know of Norio Gondo (background, current) and if he is still handcrafting persimmons? (I'm guessing he must have been with Honma, Maruman, Daiwa or Mizuno at the back end of the persimmon era?) This was his website until 2015: https://web.archive.org/web/20131006024744/http://golf-workshop.de/index.php?Site=home https://web.archive.org/web/20131006024748/http://golf-workshop.de/index.php?Site=clubfitting https://web.archive.org/web/20131006024214/http://golf-workshop.de/index.php?Site=presse

Taking leave of my senses - silly price now: $115 (or £75 in UK). Must be something I ate today. (Shipping included for UK addresses. Overseas pls pm for quote. Paypal payments only).