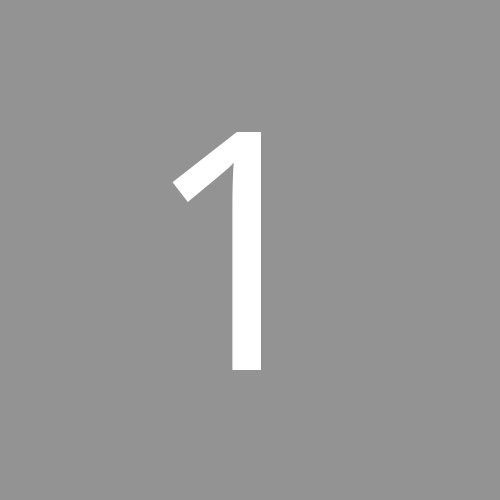 Content Count

16

Joined

Last visited
Community Reputation
0
Neutral
About 10nisgolf
Rank

TSG Rookie
Profile Information
Gender
Location
Interests
Previous Fields
Brand of Choice
What's in the Bag?

SLDR Driver/ Matrix red tie; XR Pro 3w/ PX LZ; 9031 18* H; irons: always changing; Bstone J40 52 56 60; Nike Dri fit Tech glove;
Recent Profile Visitors
The recent visitors block is disabled and is not being shown to other users.
The muscle design reminded me of the 2014 taylormade mb among others. I'm really liking the sharp edges on the MB. I think it would give the irons a very defined look. Pictures might not do it justice. Wasnt a big fan of the font used since I immediately thought of kids toys but the simplicity is growing on me

Wow that is pretty. its like a forged, slightly redesigned ap1

I believe that is what I read in the TSG review of the Type M Vs Type S. From time to time I wonder how the Type S irons play but the type M is already the full package of a clean compact look while offering plenty of forgivingness. Nothing beats to soft feel

Yes these check off all the marks of a players cavity back. If these weren't so similar to the J40 I would be gaming these too. Have you ever tried the type S?

For sale or maybe trade: I have a set of TourStage Xblade 705 type M which is also marketed as the Bridgestone J40 CB in the US. These are the best irons I have played to date but I am going to be sticking with my J40 CB set. These set up beautifully. Shorter blade length for a compact look. Thin topline. Diamond shape muscle. Ever so soft feel. Very forgiving in feel and distance but offer plenty of feedback. Set: 4-pw ( 7 clubs) Shafts: TT DG s300 stiff Spec: Standard LLL Grips: Like new NDMC black out. standard size Condition: 8/10. No heavy wear. No browning. Just normal wear. Price: $380 shipped

OP: With the equipment you listed it sounds like you are just doing spec testing and LLL maintenance. Here are some machinery essentials to do full club building/ club work: Everything can be found on golfworks or golf mechanix Loft lie machine w/ podium and mounted secure to the floor cut off wheel and ferrule turning belt grinding machine griping station (trey + vice + tape dispenser) Shaft extractor A good stable vice Frequency machine Club loft lie measuring device Club ruler + all accessories and components This would give you a "commercial" grade club building set up. Of course you don't need all of it. It just depends on what type of work you are doing .

Looking to move some extras today. As far as trades go, I would be interested in JDM irons. Might be a stretch but I'm interested in a set of Epon Personal 2. . Adidas Adipure TP shoes Luxury shoe made by Adidas. Look good while not sacrificing any performance. Full high quality leather build and dress shoe (waxed) style laces. This shoe has a very dressy look while featuring every performance feature adidas managed to build into the shoe. Size: 9 Brand new never worn Color: Brown/Black Price: $135 shipped 6. Adidas tour360 Primeboost Adidas's answer to Nike's flyknit. Primeknit is ultra breatheable, comfortable, stretchy and lightweight. This shoe features full boost cushioning, 360 midfoot support and replaceable spikes. The lower half of the shoe has a coating to make it water resistant. Size: 9 Brand new never worn Color: Red/black. I also have a pair of white/green Price: $115 shipped 7. Tour issue TM RBZ stage 2 3w/ Fujikura pro stiff flex Tour issue (T serial) brand new 3 wood. Comes with spec sticker and all metal tip! Perfect 3 wood has a nice deepish face with a compact head. Condition: Brand new. With spec sticker Loft:14 Lie: 58.7 Weight: 209.6 Face angle: 2.5 Head cover included Price: $120 shipped

I am surprised no one has mentioned the Orange Whip or copies of it. It's my favorite aid because it's both a TA and warm up tool. Trains to hold lag and release club while also building muscle and feel for smooth tempo. It's great to use for warm up any time especially cold mornings. I also like it because it isn't so technical which makes it more universal. Second favorite is flat balls. Again not very technical. Just trains to pick the ball clean.

Back reminds me of callaway x22 but blade form. Love the sharp toe corner.

Wow. That is a Piece of ART.

Love the short plumbers neck and milling on the face. How long did the putter fitting process take?

Do the lower woods have the same sole design (cobra baffler rail tech)? i think the cobra F6 baffler is the most underrated fairway right now on the US market. The rails on this crazy isn't quite as pronounced but looks like they would creat the same effect.