Welcome to Japanese Golf Clubs at Golf To Impress
Register now to gain access to all of our features. Once registered and logged in, you will be able to contribute to this site by submitting your own content or replying to existing content. You'll be able to customize your profile, receive reputation points as a reward for submitting content, while also communicating with other members via your own private inbox, plus much more! This message will be removed once you have signed in.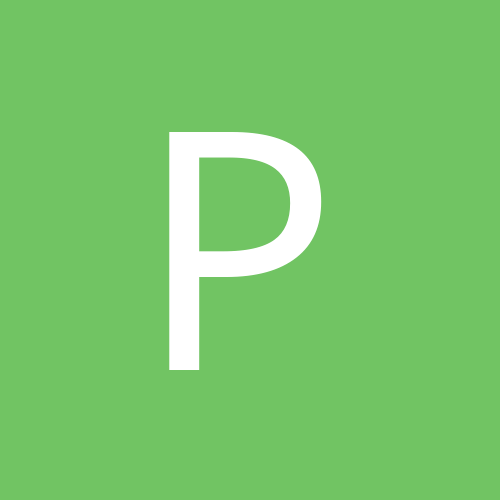 Content count

25

Joined

Last visited
Community Reputation
0
Neutral
About Pickerjohn
Rank

TSG Super Rookie

Birthday

12/12/1938
Contact Methods
AIM
Website URL

http://n/a

ICQ

0
Profile Information
Gender

Male

Location

Montgomery, Al

Interests

Golf, Guitar, Grandchildren, Family
Previous Fields
Quote

Dress in the 60's, talk in the 70's & shoot in the 80's

Occupation

Retired

Handicap

6

Brand of Choice

Tourstage/Bridgestone

What's in the Bag?

Bridgestone 420 Matrix Proio DBridgestone j33 15 accuflex evoSonartec 21 hybridTourstage Z101 nippom 950Sonartec 54.5 & 60John Byron Dale Head 34.5
Shipped to ConUS and paypaled - not looking for tradesPM with questions/offers, low ball offers ignoredHogan Apex F-T-X iron set 3-E . Soles have some wear, heads and faces look good,grips on 4-E are good, 3 iron grip is worn.5-E are shafted with the Hogan 4 (stiff) shafts and are plus 1/2" (5 is 38.5") they are soft stepped once.3&4 are shafted with Taylor made ultralite Graphite R flex shafts and are 41" and 41 1/2" *SOLD *

A nice set of Callaway Prototype irons 4-PW with Project X 5.0 shafts Good used condition, 9 iron has 3 very small nicks (see pic.s) faces are clean. 8 & PW shaft band have peeled off, all shafts are original, grips are like new. Spec.s are standard Will respond to all questions - These are the 4 dot hosel SOLD shipped to ConUS

Pickerjohn replied to kuyaariel's topic in USDM BST

Shafts? flex, length. Tks. John

***SULD***Shipped to ConUS and paypaled PM with questions Will trade for a 54 degree wedge. LMK Mizuno MP-27 #3 iron with Tour Spirit WebGun Graphite shaft in SR (stiff-regular) flex at 39". Club is in very good condition, no issues as pictures show. Original grip in decent shape.. $25.00

Thanks, I think the earlier MP's had PW's that were a little thick where the face came out from the hosel.

Anybody have any experience with the MP 27 Mizuno irons from several years ago? Playability, feel, etc. I have run up on a set with the Tour Spirit SR (stiff/regular) shafts. I'm a long time Mizuno lover, started with the MP 5's, these will be here in 5 or so days and I'm pumped to try them. Thanks

Don't know if your still looking but I have a Ikasu 52.08 in good condition, great gooves 35.25" length, red/black multi-compound grip. $65.00 shipped to ConUS and paypaled. Tks. John I'll try to post pic.s, but I can send to your email if interested.

Title says it all, would like factory original Will offer very good trades for the right one. Or purchase for the right price. Tks.

30 years ago I was scratch 20 years ago I was a 2 10 years ago I was a 4 Now I'm 69 and hover around 6-8 But I'll stick by my motto, "Talk in the 60's, dress in the 70's and shoot in the 80's. BTW fore, you win.