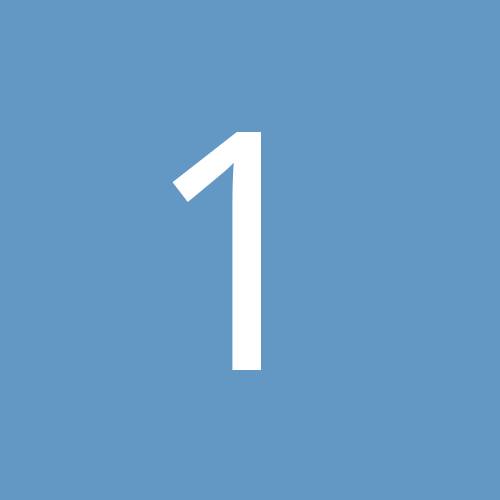 Content Count

233

Joined

Last visited
Boomer u forgot to include Scratch golf and now Itorbori is on the s list . Many others I'm sure. Bahahahahahahahaha. we are on a forum in which there is actually product bring marketed and sold. Just scroll back to the top and click back to main site to see who's ok to talk about. Benock?! never heard of it outside of this forum. I've never touched one so I can't say "it's the best technology or materials or fitting concept. " Fitting concept? Uh Huh. Just the flavor of the month. Back to TL... $3500 is pricey. My putter is not a Tyson lamb, but is made from custom cad made to my spec with inputs, dimensions, weight, designs/engraving I asked for and it wasn't as costly as this. Tyson makes good looking putters but they're pricey. I doubt Tyson will do something that custom without charging even more. I Ipersonally wouldn't pay $3500 for one. There are a lot of excellent putter makers out there that can be had for less. But if he is getting that much for them then good for him. And of course my putter wasn't made in Japan so "it's not the best."

holler if you're bored with your set. :P

Hmm maybe I need a yamada in the stable.... PM sent!

Hey should've spelled the name backward. NOPE! What a way to eff up the Personal branding.

dude, usopen on today. spieth hit driving iron 270+. DRIVING IRON. he can hit a 3w 280+ EASY.

That's only bc u go thru so much gear. Moi 'ing and then changing equipment isn't going to work. Not worth the effort.

About to try with those shafts picked up from ya and I'll let u know how it turns out. Probably in the next month. it does seem quite a bit of work to figure out rather than just measure cut glue and u have to find the "favorite longest club" in the 6-7-8 irons. I can't really tell between a few sw points. If you're really sensitive then I'll bet moi helps a lot btw long and short irons. I mean one sec I'll hit a great shot and be like that was the best ever and the next i hit it sideways. I'm a tinkerer and work in engineering so I don't mind trying it out.

love the stealth matte black a-grind look!

I'm pretty sure spieth can hit a 3W 280 consistently. I hit my 16.5* off the tee easily 260-265 consistently and I'm no pro. I haven't put this on a trackman so i don't really know how far it could go. Yes in my club, I hit 4 wood just as far as most folk's driver. Haven't you seen the commercial? "These guys are good."

But aren't JDM heads also lighter bc they're played with 45.5-46"+ stock lengths? Usdm is 45-45.5" stock length so I imagine they use a heavier head (or weights) to start. Hotmelt changes sound too which I don't particularly like.

Why does that surprise you? I'd imagine 44-45.5 gives them optimal control and they don't need much more yardage. 46+ range they probably start to lose that feel/control for minimal distance gains. I'd image these guys want to be hitting as many of the narrow fairways that they play on. In addition to being ridiculously good their body height and build also help then pummel the ball. DJ is 6+ft tall and a strong lean guy. Bubba is very tall too both with ridiculous swing speeds.

Lajosi, mannkrafted, machine, Byron Morgan, Lumpy (xenon) all MAKE custom ordered putters from a block of SS. From what I'm hearing Golds MODIFIES pre existing head but doesn't mill anything from a raw ractangular block? If he does I'd be curious to see pics or video in action. Dinan doesn't MAKE cars. They modify/upgrade BMWs.

This. I'm a hack and even I can do this. Exactly the tools I've used.

hehehe i wanna know who the buyer of the XX flex is! great seller here!

maybe you should include the shoes in the deal.