Welcome to Japanese Golf Clubs at Golf To Impress
Register now to gain access to all of our features. Once registered and logged in, you will be able to contribute to this site by submitting your own content or replying to existing content. You'll be able to customize your profile, receive reputation points as a reward for submitting content, while also communicating with other members via your own private inbox, plus much more! This message will be removed once you have signed in.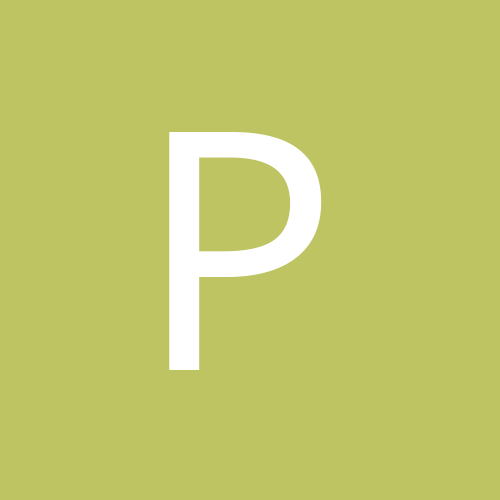 Content count

57

Joined

Last visited
Community Reputation
0
Neutral
About Pugc
Rank

TSG Caddie
Previous Fields
Occupation

Golfer

Handicap

11

Brand of Choice

Crazy , epon , jbeam

What's in the Bag?

Driver : CRZ 435 with cb 80 ls <br /> S yard t388 with cb 80 ii labomba<br />Fairway wood : S yard xv 3w w/ crazy fw 80<br />Rescue : TM jetspeed jap spec head with mci 80h<br />Iron : Epon personal 2014 with KBS C Taper<br /> Nike mm proto with modus 120 s<br />Wedge : 52,56 titleist cold forged<br /> 60 RC db milled<br />Putter : Bettinardi Queenbee #4<br />
I have cb 80 ls flex 7.4 let me know if you are interested

Epon SUS 316 now only US $ 630 shipped

Price drop for the sus 316.. and shipping is free now

I will be going to US by the end of August.. All buyers from US i can cut the shipping cost only if you buy for head only (i will not bringing a full set there) Pm me Thanks

For sale 1. Titleist T mb 718 5-P Selling this for a friend, just bought and used for 2 times , then he bought PXG and now going to be his gamer Shafted with modus 105 R flex and standard grip Selling for either shafted or head only USD 1300 paypal nett plus shipping (let me know then i can quote it for you) 2. Epon SUS 316 non plated model 4-pw head only there are scratches, due to normal use plus the non plated series cause easier to get wounds.. barely use the 4 iron, only on the range twice and stay in my back up bag selling for 700 --> 630 nett paypal to me (shipping included) thanks

Hope the treatment could help your father fully recovered ... sorry to hear that..

Thanks for the input guys, Thanks TSG for the detailed comment, making it easier for me to decide Anyway i decided to take the K grind, 52 & 56 degree Will try to play on course tomorrow

Thanks for the feedback guys.. Tried my buddy's K grind and it feels awesome.. i have the feeling that it would be something that i can rely on.. i will not change wedge frequently, so need to consider this carefully.. haha Demoed the 213 indoor, honestly i can't really feel the head, just felt dead.. but for brand preference i prefer Epon over Miura.. still arguing inside my head should i just buy the K grind or should i try the 213 again?

Hi, What you guys think? im stuck between Epon 213 STX wedge or the Miura K grind wedge Any thoughts or opinion about these two? Thanks

Final reduction.. if this doesn't work I'll just keep it

Thanks Ian.. i would say the same but it hurts my game..