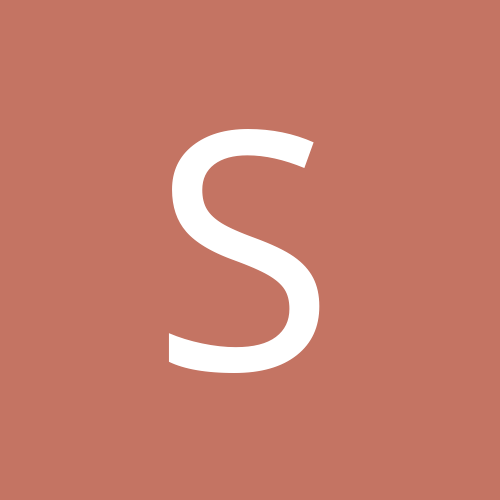 Content Count

25

Joined

Last visited
Community Reputation
0
Neutral
About stockstocker
Rank

TSG Super Rookie
Previous Fields
Handicap
What's in the Bag?

EPON AF-TOURVEGA VDC-01Yamaha RMX 01
Pretty much the best feeling shaft....

One item today: Kamui Pro TP-07, 10 degree, 65g Oban Kiyoshi Purple 05 flex (X), tipped 0.5", plays to 44.5". This is the nitrogen foam/gas model and is one of nicest feeling drivers I have hit (and sounding). It came from Japan with a CT test sheet and 258 hilighted - therefore, I think is non-conforming. Cosmetically average on sole but crown is good (no major scratches), no dents, perfect in terms of playability/performance. Golf pride Z grip. Head over included. 220 USD shipped to North America. Prefer friends and family PayPal if acceptable to buyer (their fees are getting out of hand). I have 300ish positive reviews on eBay if you would like to verify. While shaft is X flex and tipped slightly, IMO, is very easy to load still. **I can remove lead tape and foresight dots** Consider Epic as trade or tip stiff shaft/driver combo. Thanks

Thanks guys. Price drop to 725

Custom Miura CB501 4-PW with Nippon Super Peening Blue in Stiff flex - this was an expensive build: raw heads in great shape (see pics). Was told from reputable seller that work was done at Iron Factory. Shafts were also stripped of the chrome to match the heads - sort of a dark grey with no gloss. Matching carbon ferrules and new Iomic grey camo grips (standard with 2 wraps). Irons look and play amazingly but I am going with the new MC501's (they are unbelievable BTW....). - play to 38" 5 iron (standard US specs); I think lies are 1 flat but can't check that myself; standard lofts - NOTE: chip out of 4i ferrule during shipment - doesn't affect play in any way - took pic of it. Is on underside of ferrule so don't see at address either. - PRICE: 750$——>700$ (shipped to North America - will ship International where I pay US25$ and you pay remainder, PayPal) No trades thanks. Send through any questions!!

Any interest?? Both nice set ups!!

Sorry - 1 photo there is of a different set - please ignore

1. OnOff Kuro (2015) forged irons, 5-PW, with hard to find Nippon Super Peening Orange in X-flex, soft-stepped once. - play off ~38" 5i - standard lofts and lies - GP +4 Align grips in excellent condition - will include another Nippon SPO shaft (PW) so you can shaft a wedge head (also with same grip) Can confidently say these are the smoothest low launching shafts I have played and some of the softest heads. If helps anyone, have some GC Quad numbers on these I can share. PRICE: USD550 (shipped to North America and PayPal'd) 2. Akira K-101 Prototype forged irons, 4-PW, with Shimada Tour Stiff shafts - play off ~38" 5i - standard lofts and lies - pink Iomic grips in good condition - back plates removed except for 4i - specs: http://www.akiragolfusa.com/portfolio/prototype-iron-k-101/ SOLD$$$$ Shipping from Toronto, Canada. No trades thanks except: Epic or Epic SZ head//2 iron/driving iron (head only or with X-flex graphite shaft)

Yes - amazing fell. It's only the shafts that don't work for me!! It's only the shafts that don't work for me.

MINT set of Yonex N1-MB, 5-PW, Modus Tour 125 in Stiff. Standard L/L/L Blue PerfectPro grips Price is USD 700$$ ORBO ----now 650$ firm-----and includes shipping/PayPal to North America Send through any questions!!!

PRICE DOWN AGAIN. 500 BUCKS FOR NICE MIURAS!!