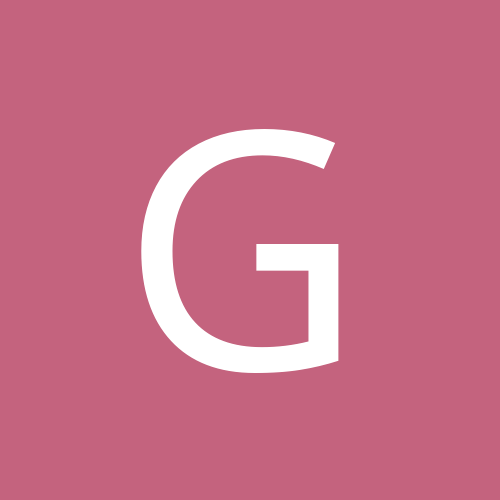 Content Count

30

Joined

Last visited
Community Reputation
0
Neutral
About gordo905
Rank

TSG Super Rookie
The fitting determined Nippon Modus 3 Tour 130 shafts were the best fit. The replies and advice are very much appreciated. I will be sending a message to inquire up charges for the satin finish I saw in one of the articles. Thank you.

Browsing new irons since fitting session recommended different shafts. I'm wondering if these three are in the same category and which is best suitable for improving 20 handicapper. Thank you for replies.

I am scoping out these irons but have not seen much information. Currently looking to compare Yamaha RMX 116 to Onoff Labospec RB 247 g, have hit the 247 well at a range but they had a different feel to me. I have developed tendinitis so going to switch to graphite shafts, either MCI or Roddios. I am a 22 handicap and hit a high ball with high spin, any advice is appreciated. Thank you

Nothing on Docus yet, when I was in Japan one shop was pushing this stuff as their best

Looking at VG3 Type E and the Yamaha RMX Maraging. Also considering Labospec RB247g but hit them and they felt strange to me coming from Mizuno JPX forged irons. Don't see much about Yamaha irons here anymore so any information is appreciated.

Thank you for the replies. Is it a correct assumption that the new Mizuno Craft driver is similar to the 513 with more forgiveness?

I am considering a new driver and am seriously considering the Ryoma Maxima type V for all it seems to offer, although, I have heard good things about the Mizuno Craft Drivers. Has anyone tried this 2014 Mizuno model?

Is there much difference in offset? Checking specs I would guess due to the stronger lofts that the Onoff irons would be noticeably longer.

Thanks James, looks like this is not a very popular wedge at this time.

I'm thinking of adding a new 56 degree Tourstage V Wedge to my bag as I'm looking for a higher bounce option than my 8 degree pre-2007 X wedges. Anybody have experience with the V wedges. Also, any thoughts of the stock graphite option that's offered?

Anxious to read about your findings. Thanks

Randy, Can you comment on the differences you get from the JDM clubs versus the Titleist Ap 1's and Pings?

chinkwan, How do your 2006 ViQ cast feel compared to the 2007 ViQ forged?

thanks reply, great info to help make decisions

Goochin, How do the forged ViQ's and 701's compare in offset? It looks like the 2008 ViQ's have more offset and I'm not looking for more than I have with my current ViQ's.