Welcome to Japanese Golf Clubs at Golf To Impress
Register now to gain access to all of our features. Once registered and logged in, you will be able to contribute to this site by submitting your own content or replying to existing content. You'll be able to customize your profile, receive reputation points as a reward for submitting content, while also communicating with other members via your own private inbox, plus much more! This message will be removed once you have signed in.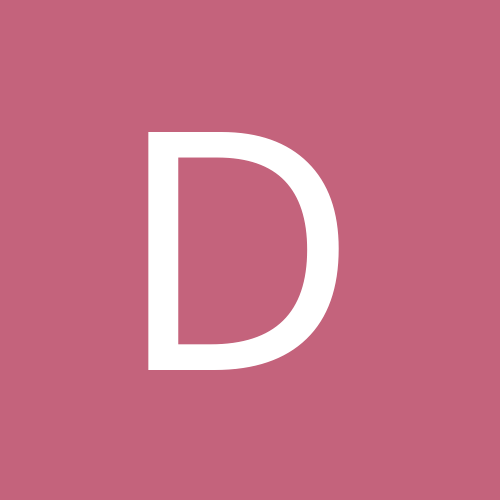 Content count

298

Joined

Last visited
Community Reputation
0
Neutral
About driverhead
Rank

TSG Active Member
Previous Fields
Handicap

1

Brand of Choice

Whatever works.

What's in the Bag?

Driver - Ryoma Maxima Beyond Power, PRGR RS 2017, RYOMA F3 F5 FW, egg utility 4 5 6, PXG 7-aw, PM GRIND 58 DEGREE , ODYSSEY CB V LINE CRUISER
When will this driver be released?

I have the 23 and 28 degree. They are awesome out of bad lies, rough, sand tight fw lies. The hybrids 28 and 33 degree are awkward to look at. They appear to have more loft than listed. The 23 degree has been the best performer so far. Great balance and amazing thru the turf.

Callaway GBB Epic Forged Driver Also has SP700 face material.

The Adams Launch Lab driver was hard to hit but rewarded pure strikes shafted with a PROJECT X shaft driver shaft 5.5 was the only driver I hit 3 straight drives on the golf course over 300 yards. It was perfect distance conditions,, mid 80 temps , great ball flight conditions and ample roll. The PRGR RS driver is forgiving, but rewards a good strike with perfect trajectory and great roll out. Fantastic driver for windy conditions.

Nippon Zelos 7. https://www.tourspecgolf.com/nippon-ns-pro-zelos-7-steel-shaft.html

Crazy Full Titan. Maruman Shuttle. Cant go wrong with either.

Yes. Im an old school feel player. I have found the PRGR shafts in irons, utilities, fws and drivers works well for me.

I just got a set of these. I have used several models of EGG irons thru the years. The 2014 Super EGGS had the biggest wow factor, The 2015/2016 Red Egg irons had the most shot control. The 2017 PC EGG irons have the wow factor distance of the 2014 Super Eggs, and the shot control of the RED EGG irons. The sole design has the best turf interaction of any Egg, or any iron that I have hit. As for the gap factor, I have the 7-A wedge. The A wedge is 43 degrees (great for chipping BTW) . 50 54 AND 58 degree PXG wedges, and the transition is very smooth.

Looks like a mid OCTOBER release with a limited product run.

On Off Shingo Limited 58.

They did the same thing to the hybrids also. More conventional design. I do like the look of the EGG Driver, and EGG irons.

I have the XF irons. I prefer the original 811 irons. I have not tried the X series or XF drivers.

Ive played the entire PXG line. The irons, hybrids , and wedges are all very strong performers. As good as anything Ive ever hit. The fws are a good solid design, but nothing ground breaking that stands out. The driver is a dud. Its forgiving enough, but really lacks the firepower. Not worth the cost.

Ryoma is better off the tee for me due to the deeper face. The Crazy is better / crisper contact off the deck from all lies.