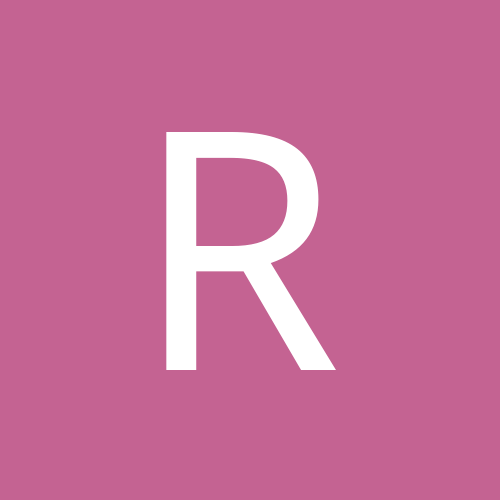 Content count

48

Joined

Last visited
Community Reputation
0
Neutral
About rjw
Rank

TSG Caddie
Previous Fields
Handicap
What's in the Bag?

Driver: Crazy 435II w/Crazy Black: 3 Wood: Epon 203, Hybrids: Tour Exotics 18*, 21*Irons: Epon P2s, Scotty Cameron
What length is the set-up?

How does one get on the list to try?

I have two buddies that play PXGs, both excellent players. They love them, and while expensive they think they are worth the money given that they do not change irons very often. I have hit them a few times and personally don't find to be special They have the feel of Ping irons that have enhanced distance due to aggressive loft specifications. I have also hit the 3 wood and if I was going to buy something from their line that is the club I would spend the money on. Looks good at address and is long (but I'm not sure it because of design or the loft isn't a true 15 degrees). I could shape it left or right without any extra effort. Like everything the key is finding the right shaft. Around my neck of the woods you have to be fitted by a PXG tech and prices per iron head start at $350 depending of shaft choice, which are many and varied. The 3 wood runs at or close to $650.

Quick question: conforming or non conforming?

Any idea on the swing weight?

HI, Are the Roddio's set up "stiff equivalent" or "extra stiff" equivalent"? Thank you

Thanks for the information. I find that 46+ inch drivers that seem to be focused on trying to get maximum distance can have control issues. I would much rather play a shorter driver at 45, or 44.75, or 44.5 inches that provides me with a better chance of finding the fairway over potential distance gains with a longer set up. Everything seems to be about max distance these days when it comes to drivers. Maybe I'm in the minority on this, but I would like to see more driver set ups that focus on control over distance. But distance is probably a better marketing message.

What are the differences between the blue and yellow shafts? Also, is this driver meant to be played long (i.e. >45 inches)? Can it be played at shorter lengths or will be at odds with its design concept?

Where are the $1,000 a piece head covers to go with the bag???? oh wait....maybe that's the next announcement.

So if you are not happy with the shaft they selected for you then you get to give them $200 for them to try to get it right. What am I missing here? For whatever reason it's not right and I have to pay them for the previlige to try again.

I have an S Yard 3 wood with the standard Rombax shaft (stiff) that produce shots that mainly go left. Anyone with similar results? Any shaft suggestions from the list above that would solve this? Thanks

rjw replied to TourSpecGolfer's topic in Polls Only

I tried the XV from the fantastic feedback from this forum but I am getting a lot of left results. Not sure if it's the stock shaft or head that is the issue.

I have a set of Fourteen TS Spec MT 28 wedges that are in good condition if have any interest. They are 48, 53, and 58 degrees.

If you want to unload the demos for a reasonably insane price I would jump on them. I don't think they look too bad, besides function over looks wins in my book.