Welcome to Japanese Golf Clubs at Golf To Impress
Register now to gain access to all of our features. Once registered and logged in, you will be able to contribute to this site by submitting your own content or replying to existing content. You'll be able to customize your profile, receive reputation points as a reward for submitting content, while also communicating with other members via your own private inbox, plus much more! This message will be removed once you have signed in.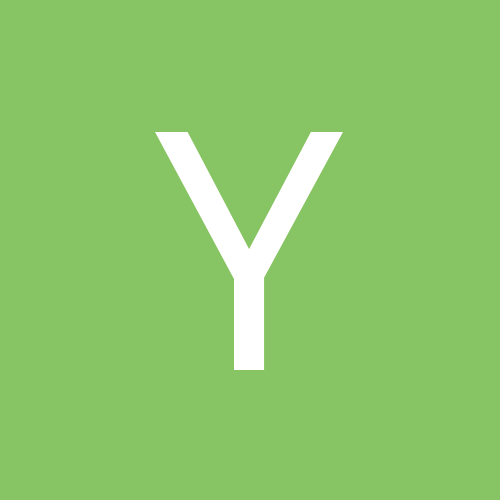 Content count

123

Joined

Last visited
Community Reputation
0
Neutral
About yubin89
Rank

TSG Jr Member
Previous Fields
Occupation

Engineer

Handicap

3

Brand of Choice

Jbeam, Tourstage, Ping
looking for a set of these in 3-pw in good condition. Shafts are not required. Please let me know what you have.

EVERYTHING SOLD THANKS ALL

Pictures of the last jbeam blackout.

The ZY-7 is sold to a Swede!

Please send personal messages so I can give priority to people who inquire first. Thanks for understanding, if you are interested in either jbeam head let me know the weight you desire so I can try to make it as close to it as possible.

Ad is up, pictures to follow.

There's more feedback from the Teramoto, the PT135 feels very solid but does not have as much feedback. The PT135 just feels like it was made for a Yamada putter, my first putt I hit with it was a 20' birdie.

The crazy 3 wood is very easy to hit off the deck and has a nice feel to it, I rarely use my 3 wood but this one delivers when I need it. The only bags I use are the Ogio silencers since they actually separate my clubs but holding the grips on the bottom.

So I finally found clubs I am willing to keep around long enough to take pictures of. First Bag: Driver: Epon Zero Kai-Seven Dreamers L-01 3 Wood: Epon AF-205-Diamana Stinger 70x 5 Wood: Epon AF-203-Diamana Stinger 70x 3-PW: Miura Baby Blades-Project X LZ Wedges: Modart-Onyx S200 Putter: Gold's Factory Newport 2-Teramoto Second Bag: My normal gamers Driver: Jbeam ZY-7-Waccine GR-560 X 3 Wood: Crazy-Bangvoo 787 X Hybrid: Modart-AD DI 9x 4-PW: Miura Small Blades-Modus 125 S AW-LW: Miura Y,K,K-Shimada HW120 Putter: Yamada Emperor-Muziik Dogatti PT135 Let's hope these stay in the bag for a while, meanwhile keep an eye out for more clearance clubs :). Hope you guys enjoy the pictures!

Pictures of seven dreamers up!

Specs on the shaft, plays to 45". $800 plus shipping net to me.

Everything is almost gone to new homes, a Seven Dreamers Stiff shaft will be added soon to the sale so stay tuned!

Jbeam gone forever, zen, p9003x and dj all sold.

ONE JBEAM GONE! Get these while they last!