Welcome to Japanese Golf Clubs at Golf To Impress
Register now to gain access to all of our features. Once registered and logged in, you will be able to contribute to this site by submitting your own content or replying to existing content. You'll be able to customize your profile, receive reputation points as a reward for submitting content, while also communicating with other members via your own private inbox, plus much more! This message will be removed once you have signed in.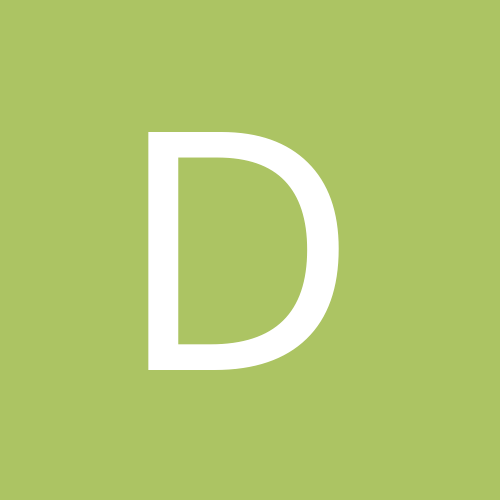 Content count

14

Joined

Last visited
Community Reputation
0
Neutral
About db2
Rank

TSG Rookie
I'm looking for small, ~350-400cc diver heads. Any recommendations?

I'm now asking $175 shipped.

I saw the 105 in person once and my initial impression was that it is one of the best looking metal woods I've ever seen. It has elements of a persimmon driver that you don't see anymore. Your photo hints at this, but it is much better looking in person.

Now asking $200 shipped CONUS.

The N1-MB have both less offset, a thinner topline, and a longer blade length than most blades. The feel is more of a crisp click than a soft butteriness. They also launch a bit higher than other blades and have less harsh feedback. The reduction in vibration associated with mis**ts is notable.

Price drops: $250 for the Ryoma driver $225 for the Grind Studio wedges

TSG: Do you know the blade length (heel-side edge of the grooves to the point furthest out on the toe--usually this is the last full length groove that's closest to the topline)?

Does anyone know the blade length of the clubheads? Are the same size of other Kyoei blades, or are they smaller?

Grind Studio raw wedge heads. 52

I'm with Stew. The Kyoei stuff I've tried has such a great feel that it's surprising that they don't have a well-established line of their own. Hopefully it's closer in size and offset to the SB-01 than the Personal 2.

Any idea of the specs of these irons? Low (SB-01)/mid (MP4)/high (Personal 2) offset? What about blade length? There have been some recent Instagram posts which have mentioned a Kyoei/Zestaim small blade, but it doesn't look as though it's for sale (if it exists).

FW Hi 20* -- 246g 24* -- 254 FW 15 28* -- 264 32* -- 273 36* -- 280 40* -- 287 44* -- 291 48* -- 292 52* -- 296 56* -- 297 60* -- 306 Current Hogan heads run a bit heavier than other manufacturers, as most other 28* heads I've seen are in the 258 gram range. I can't say the same about Hogans made by Spaulding or Callaway, but old man Hogan's heads ran heavy too: I've seen a 28* 1953 Hogan Precision (the first model he manufactured) at 263 grams; the 28* in my 1973 Apex set weighed 262 grams. If there is an attribute these heavier heads share it is that they feel more solid than soft--not hard, but solid, as if there's more mass (which there is). The question I have is did the Hawk produce the lighter Apex shaft so that he could use a heavier head or vice versa? Conversely, the 1998-99 Hogan/Spaulding Apex heads was forged by Epon using 1025 or 1030. I think this head is lighter because although the grip weight and shaft weights are nearly the same (playing length was the same), my FW15 has a swingweight 2.5 points higher than the Apex. That said, the 1998-99 is softer than the FW15. The Epon P2 is far softer--wet marshmallow soft. But for me, it was a bit too soft, as the resultant muted impact feel/feedback was not what I was looking for. Maybe it's an acquired taste? Physically, the FW 15 is roughly 2mm shorter than the 1999 Hogan, FH1000, and P2 from heel-side groves to the furthest edge of the toe. It the same length or 1mm longer than the MR-23 US Spec and MacGregor Muirfield 20th Anniversary, and 2mm longer than the Wilson FG-17. For comparison, the FG-17 is 2-3 mm longer than the Miura Baby Blades. The FW15 has the thickest topline of them all, and a deep face like the MR23 and FH1000. It has more offset than the FG-17, MR-23, Mac M20, and less offset than the P2 and 1998-99 Apex. I think it has a bit more offset than the FH1000. I think the FH1000 launches the highest, and the FW15 is the most forgiving on mis**ts. Even though the FH1000, Apex, and P2 have longer blades (and consequently, perhaps bigger sweet spots), the muscle design of the FW15 gives it a higher MOI. I think it is the most stable during a mis**t, yet it is very workable. And the V-Sole is great.